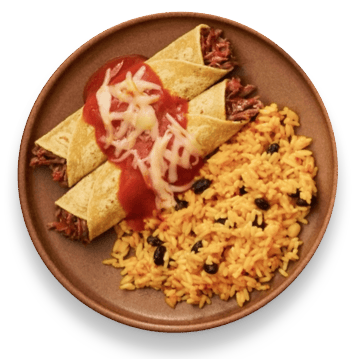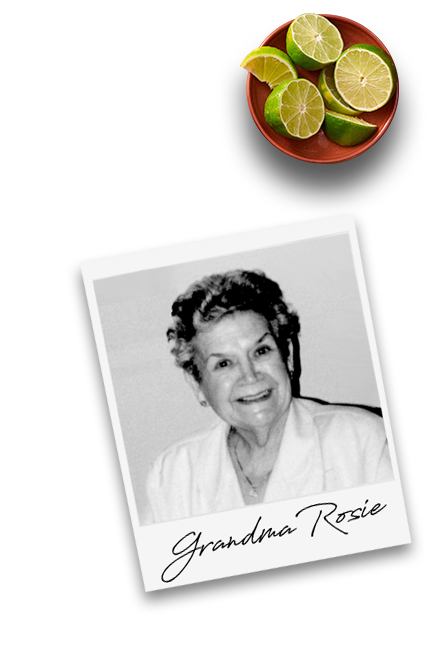 The History of
El Monterey®
At Ruiz Foods, good food always goes hand in hand with family. And it has since 1964, when Fred Ruiz made his first enchilada with his father, Louis, based on the family recipes of his mother, affectionately known as Grandma Rosie.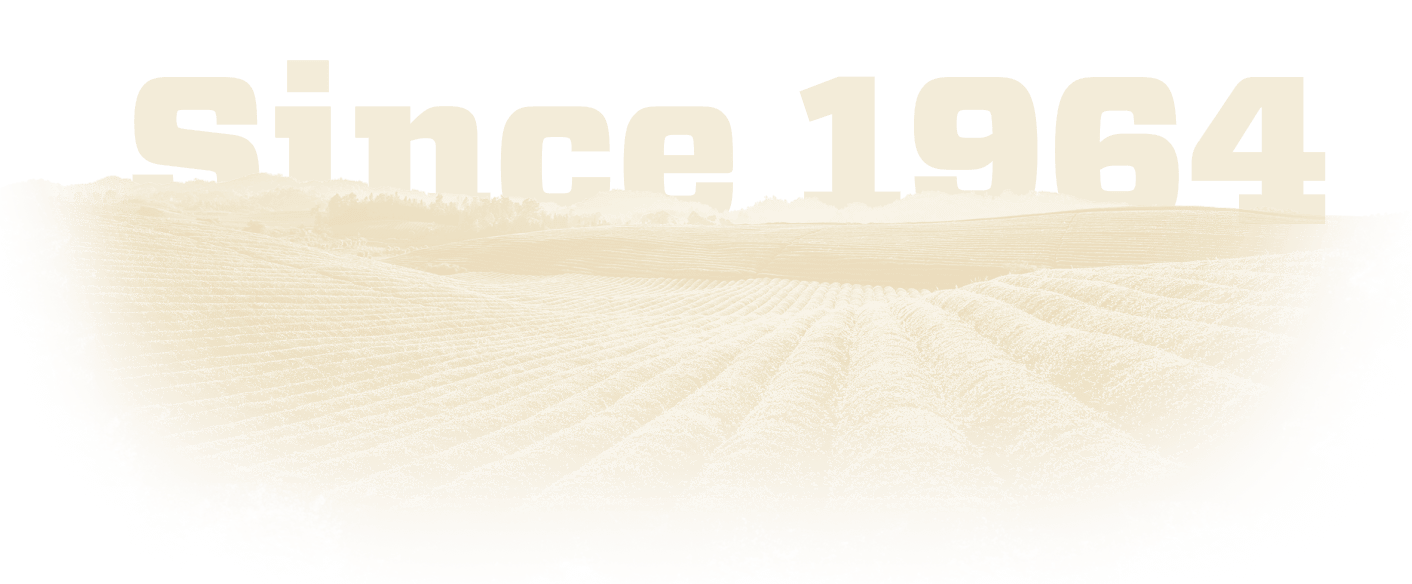 Family Owned Since 1964
Today, we have a bit more help in the kitchen. Ruiz Foods has grown to over 4,000 team members across facilities in California, Texas, and South Carolina. And we've expanded beyond enchiladas to burritos, chimichangas, taquitos, tamales, quesadillas, breakfast burritos, and more!
It's taken decades of perseverance and lots of hard-working folks to deliver America's No. 1 frozen Mexican food to hungry American families. Here are some of the highlights of our journey.
A Father and Son Team... and a Dream.
Fred Ruiz was a college sophomore when his father, Louis, suggested selling frozen Mexican food to local grocery stores. And, so, Ruiz Foods began in a small warehouse in Tulare, California, with two employees, a few appliances, and Grandma Rosie's recipes for enchiladas, burritos, and tamales.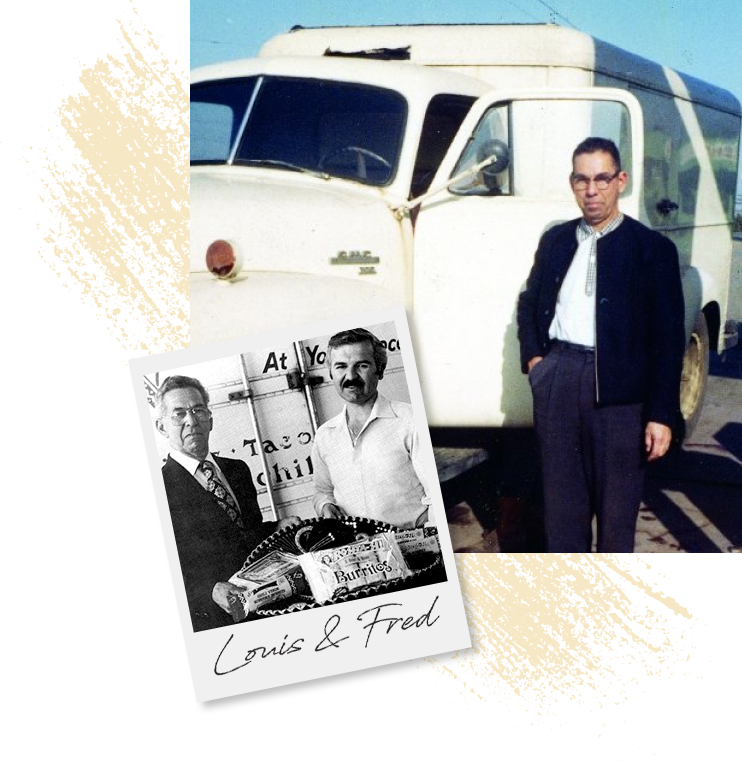 Delicious Food Deserves to be Shared.
Fred would often go to his mom, Grandma Rosie, and ask for her advice on how to make different recipes taste great. Today,
El Monterey® Mexican food is sold in grocery stores nationwide!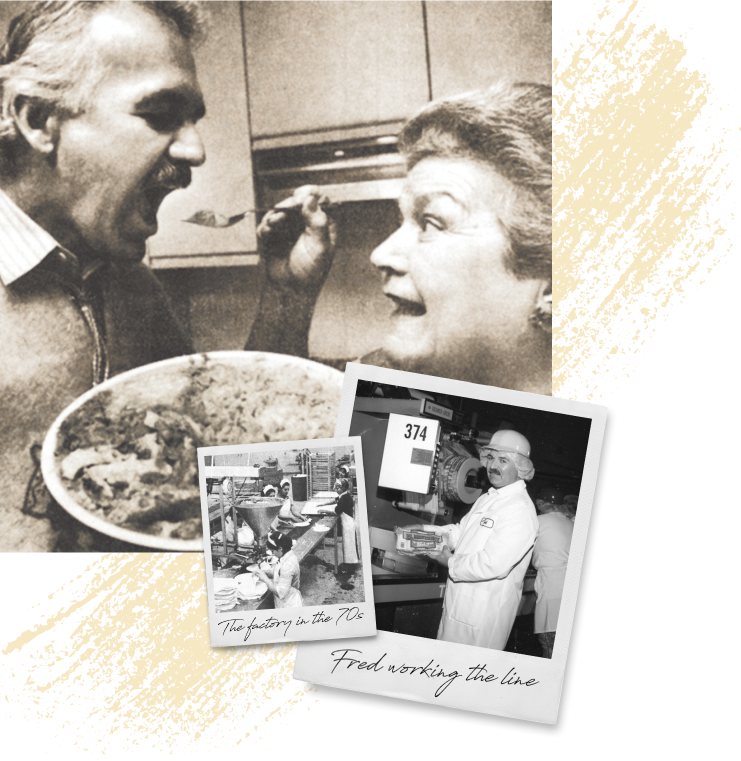 Passionate About Mexican Food
Fred and Louis were obsessed with bringing great-tasting Mexican food to American dinner tables. This passion led to the Ruiz family being recognized with the United States Small Business Administration Small Business Persons of the Year award in 1983.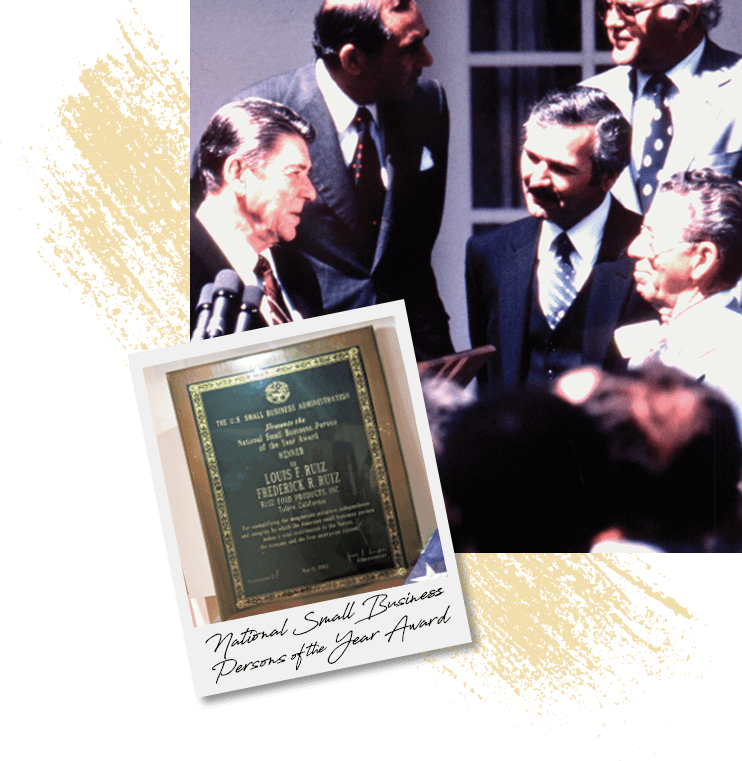 Innovation Leads to Growth
As the company grew, more production space was needed, and a new production facility was established Dinuba, CA.  Here, a best-in-class culinary team started making innovative new products, including the world's first frozen flour taquito.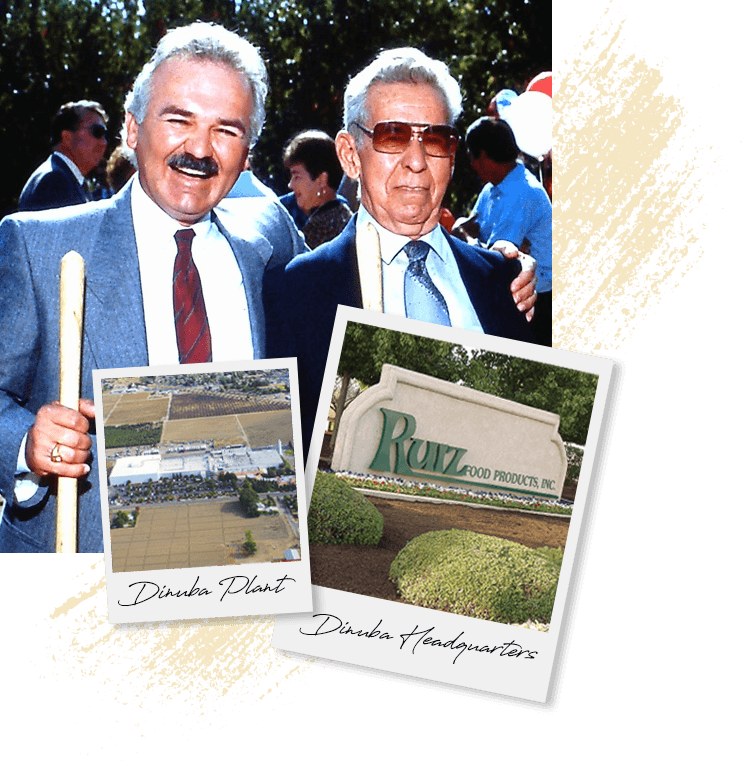 A Passion for Making a Difference
Ruiz Foods team members founded Ruiz 4 Kids® to inspire hope and change in children's lives. This nonprofit organization awards college scholarships to high school seniors and community college students and mini-grants to teachers who've developed unique learning opportunities for students in California, Texas, and South Carolina.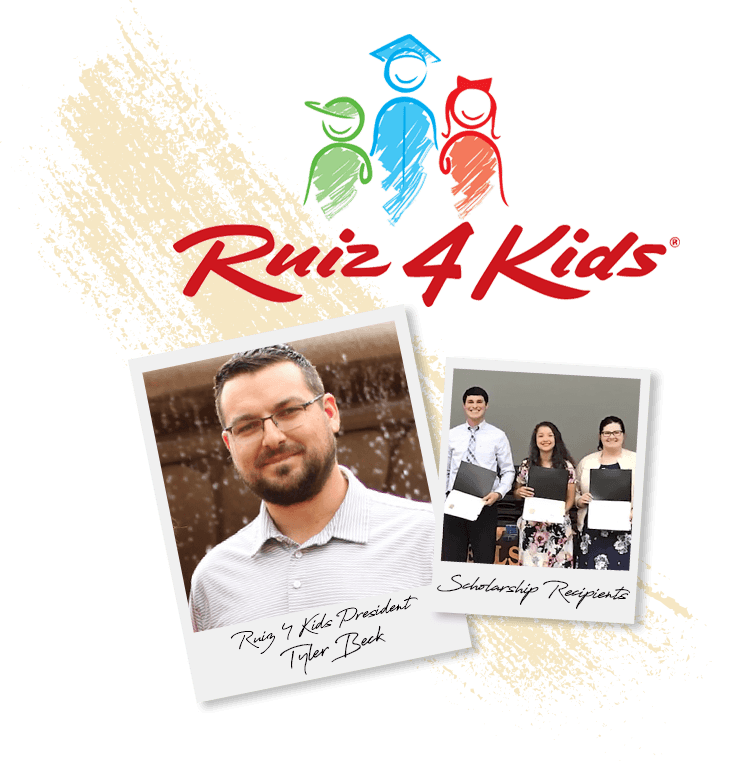 Expanding Beyond California
To maintain pace with consumer demand for Ruiz Foods brands, we acquired a facility and distribution center in Denison, Texas.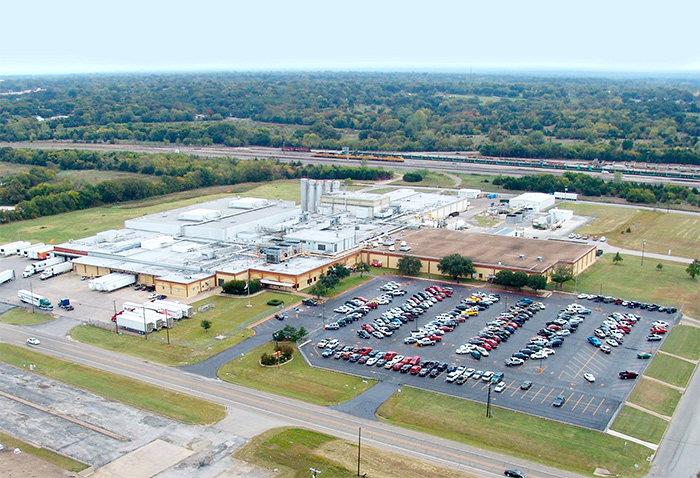 An East Coast Expansion
Affirming our commitment to delivering authentic Mexican food to Americans nationwide, we completed our coast-to-coast footprint by acquiring a manufacturing facility in Florence, South Carolina.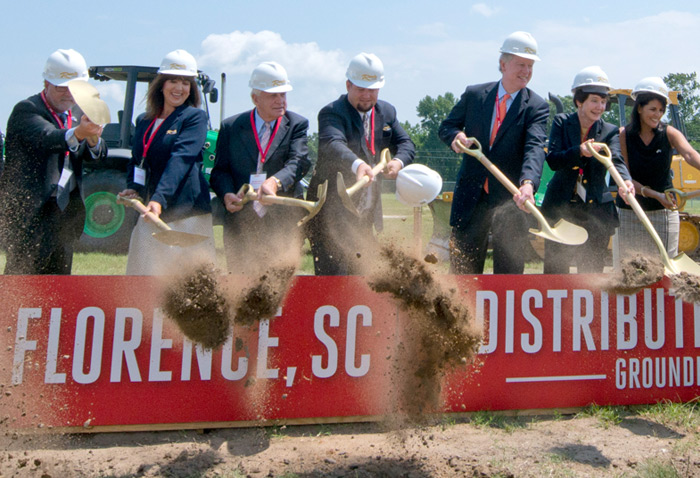 Established Headquarters Location in Frisco, Texas
In May of 2022, Ruiz Foods established a Headquarters in Frisco, Texas. With leadership in California and Texas, Ruiz Foods will continue to deliver delicious Mexican food to families across the nation.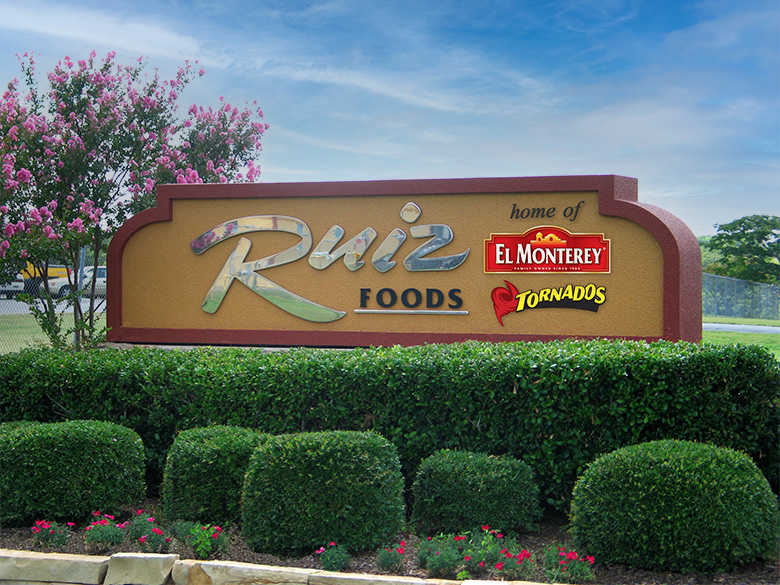 Over 50 Years of Fiestas
Our company has been around for over 50 years.  We are proud of what Fred and Louis started.  To date, four generations of Ruiz family members have worked at the company, and the company is still family owned, with Kim Ruiz Beck as its chairman.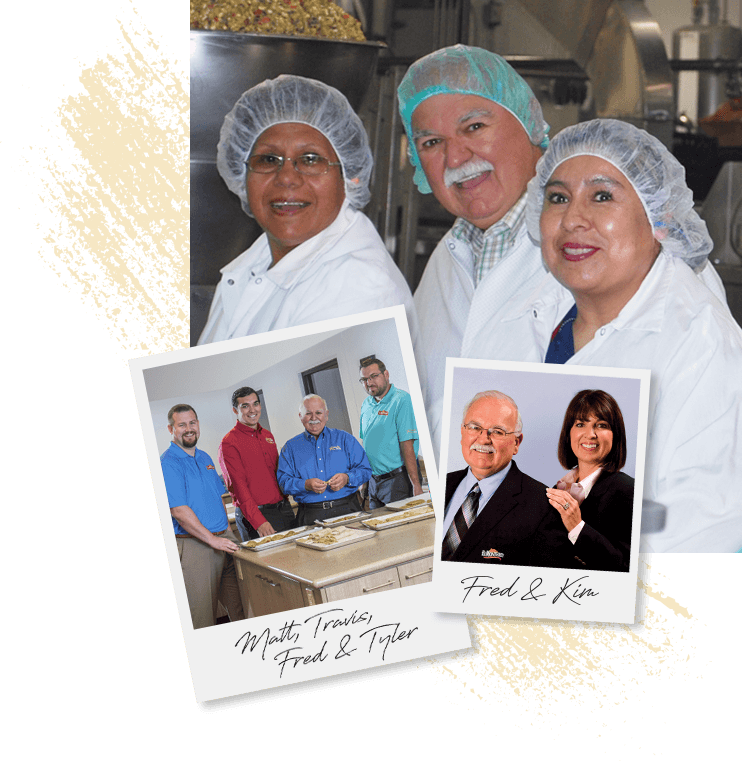 "We promise to bring you the best Mexican food. Always."

Since 1964, El Monterey® products have helped families enjoy the Mexican foods they crave in minutes. And because our foods are made with real ingredients like shredded beef and Monterey Jack cheese, each frozen meal and snack is always muy delicioso.