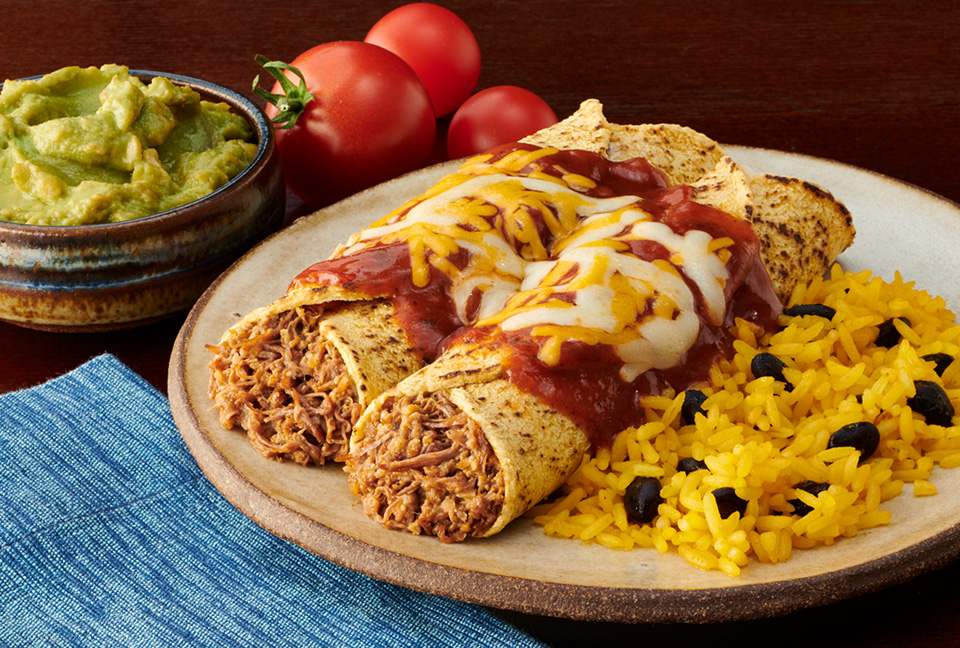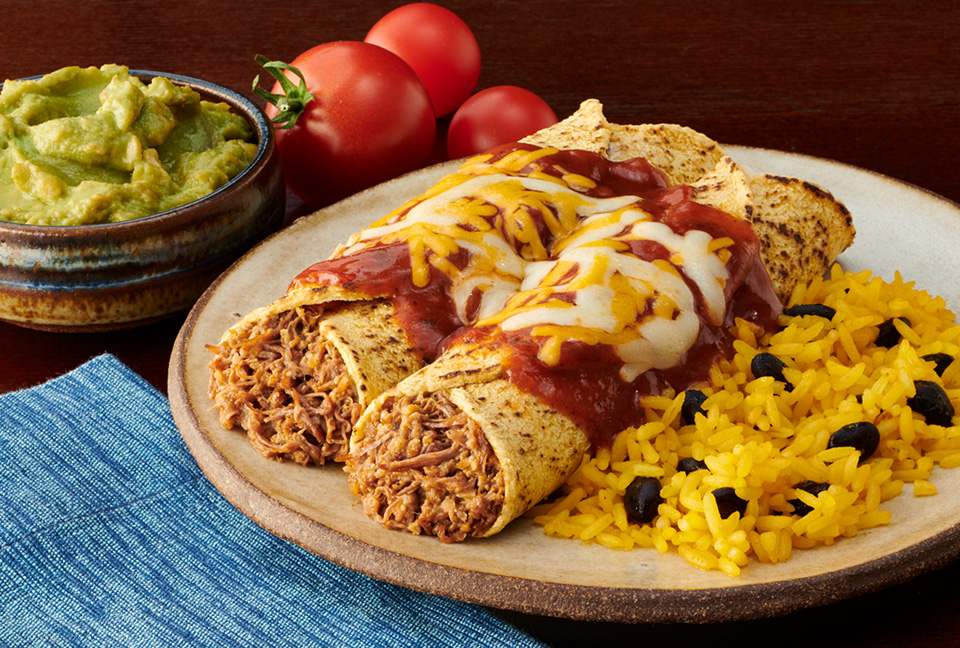 Product Details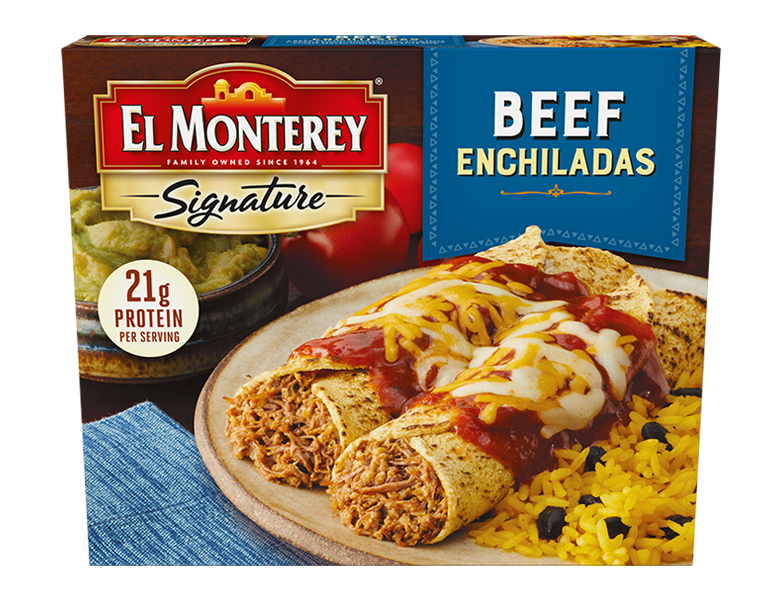 Looking for a convenient and delicious full entrée in a single package? El Monterey® Beef Enchiladas are two beef enchiladas topped with a zesty chipotle sauce, Monterey Jack cheese, and cheddar cheese served with Spanish-style rice.
Try an El Monterey® Beef Enchiladas entrée or another El Monterey® Signature Meal today!
21 grams of protein per serving
Zesty chipotle sauce
No artificial colors or flavors
MICROWAVE
(1,100 watt microwave)
Setting: HIGH.
Vent film in corner on the rice side of the tray before cooking.
Cook on HIGH for 2 MINUTES, 30 SECONDS.
Remove tray from microwave oven. Pull film back on rice side and stir side to side evenly.
Re-cover and cook on HIGH for 2 MINUTES, 20 SECONDS.
Let product stand 2 minutes before eating.
Remove film carefully and serve.
FOR FOOD SAFETY AND QUALITY, READ AND FOLLOW THESE COOKING INSTRUCTIONS. COOK PRODUCT TO 165˚F. KEEP FROZEN UNTIL USE. DO NOT REFREEZE. REFRIGERATE OR DISCARD LEFTOVERS. SINCE MICROWAVE OVENS VARY IN POWER, COOK TIME MAY NEED TO BE ADJUSTED. CAUTION: PRODUCT MAY BE HOT.
El Monterey® makes breakfast easy!
Delicious out of the microwave,
El Monterey® breakfast burritos and taquitos make it easy for your family to eat and get out the door quickly.
SEE ALL BREAKFAST