Sauce
Roasted Tomatillo Salsa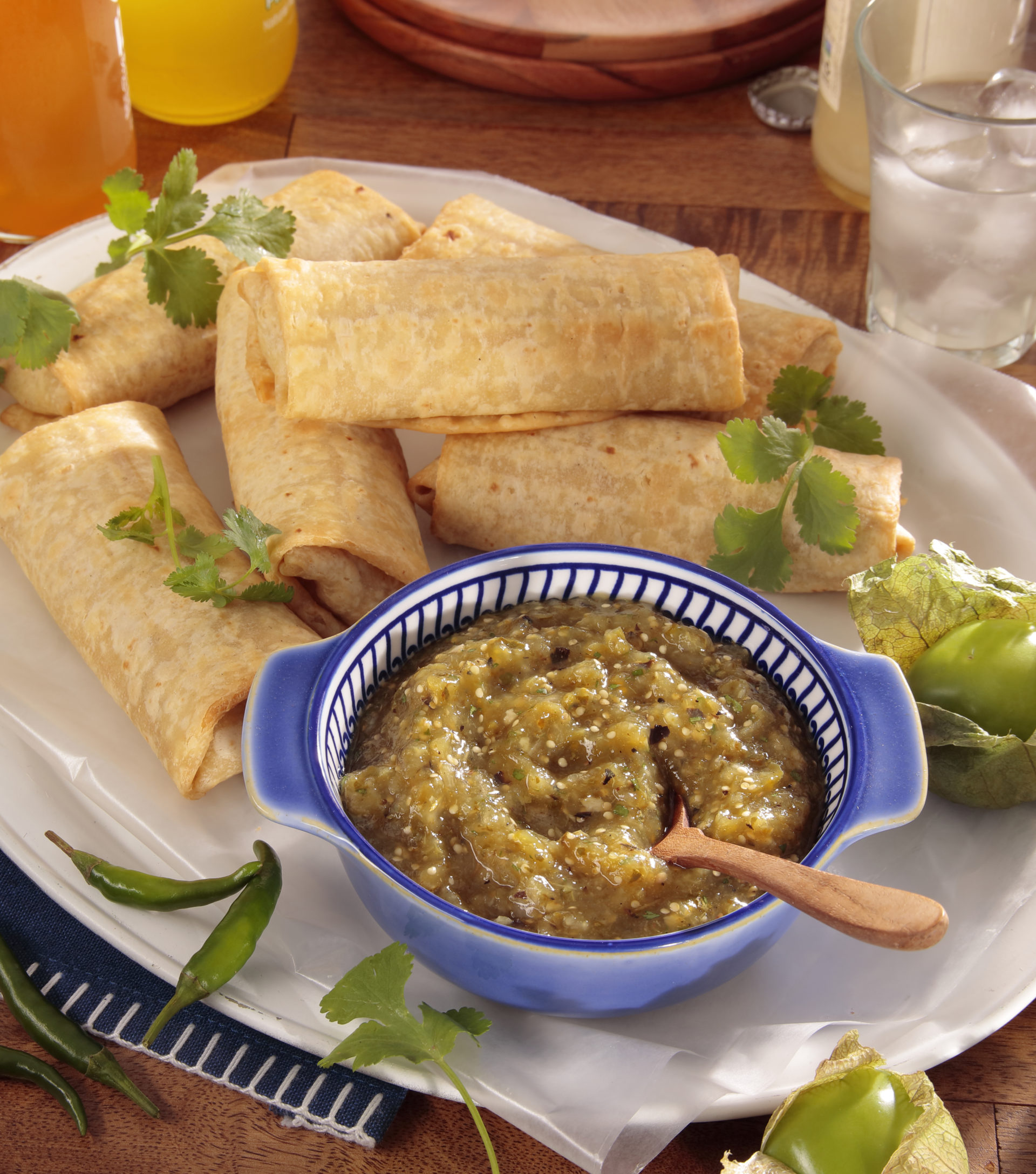 Featured Product
4 medium tomatillos, husked and rinsed
1 small jalapeño (or half a big one), seeded
2 garlic cloves, peeled
5 sprigs fresh cilantro (optional; remove stem bottoms)
1/4 small yellow onion, chopped (Do NOT use a sweet onion.)
1/2 tsp sea salt
Place the tomatillos, jalapeño and garlic on a baking sheet and broil for five minutes or until they begin to blacken.
Flip everything over and broil for another five minutes.
Remove from the oven and cool.
Place the roasted ingredients (including the juice and everything stuck to the baking sheet), onion and cilantro into a blender; blend until it reaches the desired consistency you prefer.
Add salt and enjoy!