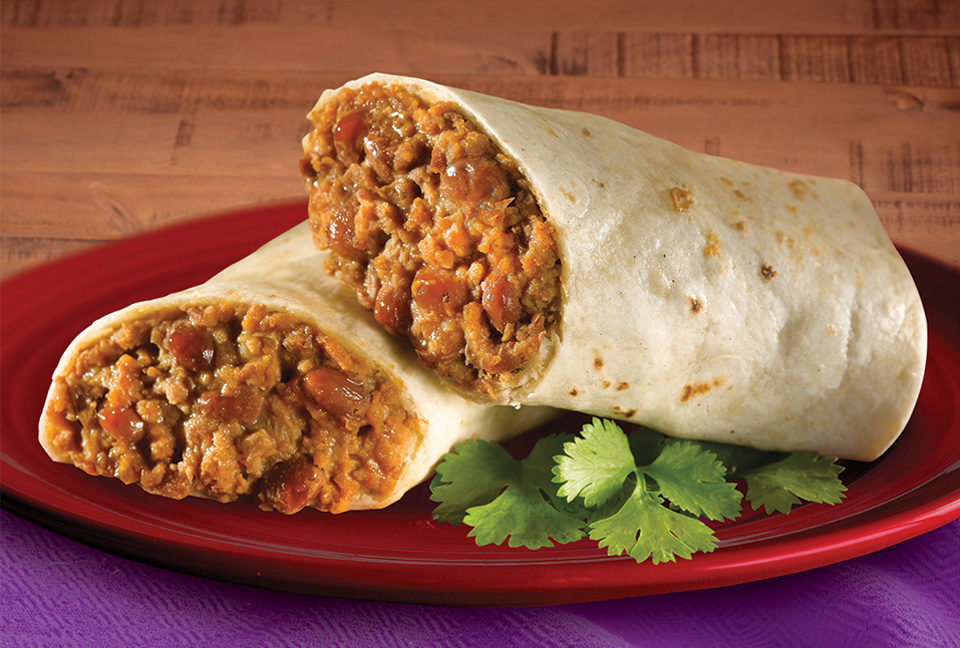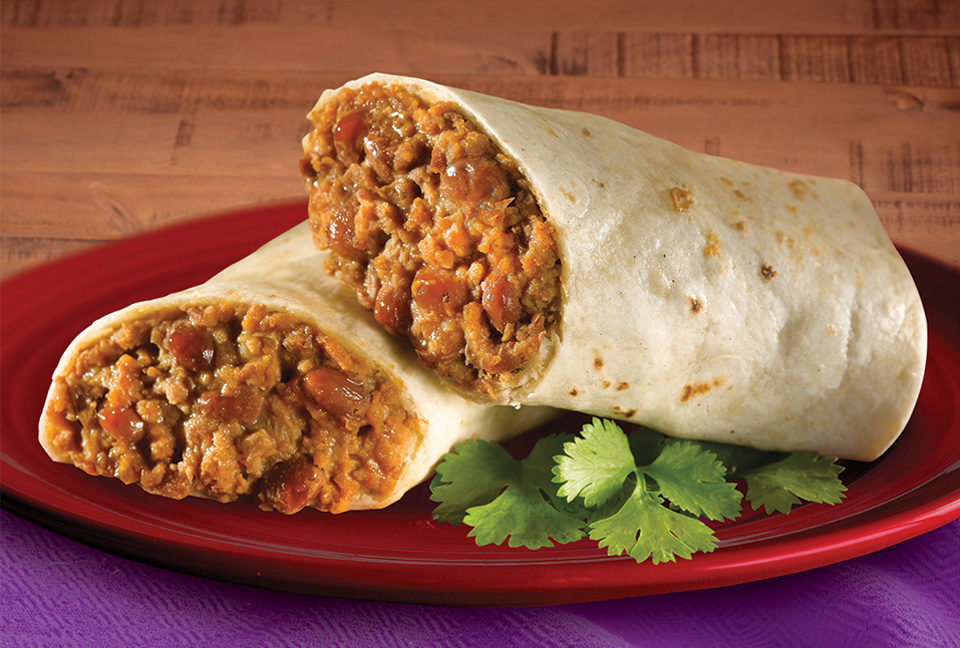 Product Details
Spice up meal time with
El Monterey® Family Size Burritos!
Ready in just minutes, this delicious meal includes flavorful beef, savory beans and authentic Mexican spices wrapped in an oven-baked flour tortilla.
9g of protein per serving
Made with real beef
Fresh-baked tortilla
MICROWAVE
(1,100 watt microwave)
Setting: HIGH
Place 1 burrito on microwave safe plate.
FROZEN: 1 MINUTE 15 SECONDS
Let product stand 30 seconds before eating.
OVEN
Preheat oven to 375°F
Place burritos on baking sheet with 1″ between burritos. Bake uncovered.
FROZEN: 25 MINUTES
Let product stand 1 minute before eating.
AIR FRYER
380°F
Place 2 burritos in air fryer basket.
FROZEN: Cook for 6 MINUTES, flip and cook for additional 6 MINUTES.
Let product stand 1 minute before eating.
For food safety and quality, internal product temperature must reach 165°F. Since ovens vary, cooking times may require adjusting. *Caution: product may be hot.
"Chimichangas!" Fun to Say … Even Better to Eat.
El Monterey® chimichangas are delicious, easy to heat, and are crispy out of the oven or air fryer.
SEE ALL CHIMICHANGAS